Free shipping
for all thirsty connoisseurs ordering a minimum of 85€
Secure Transactions
via all certified providers
Eco-friendly packaging
using only love and paper
Free shipping

for all thirsty connoisseurs ordering a minimum of 85€

Secure Transactions

via all certified providers

Eco-friendly packaging

using only love and paper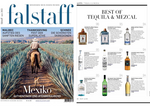 96 falstaff points for the best Tequila
Falstaff is an Austrian magazine that covers topics such as wine, cuisine and travel. It is the oldest and most widely circulated wine magazine in Austria and is published in German-speaking countries.
Click for more
The Mexican Tequila Master
"InCorrupto is most probably the smoothest Tequila you will have ever tasted"
Pablo César Chávez Castillo
No. 1 Bartender in the National Mexican Tequila Tournament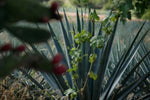 Learn
Our Story
To all those Establishment spirits that have looked down their noses at tequila. To all those Establishment spirits with their stories of distillation, maturation, grains, grapes and potatoes.
Learn more

Classic Margarita

Margarita is the go-to tequila cocktail. But until now you have never experiencened the margarita in it´s purest form. Taste the diffrence and mix it with our InCorrupto Plata.



Lake Como by Lo Scalo

Amazed by our Tequila, the talanted guys at Lo Scalo of Lake Como created a tequila recipe just for us and called it "Smoke on the Lake". Try what they have come up with yourself. It´s not like any drink you had before.


Where to find InCorrupto Tequila
We are proud to work with our clients that all share a certain spirit. Whether Michelin starred restaurant, luxury hotel or just a bar around the corner - InCorrupto locations are welcoming and very comitted to highest quality.