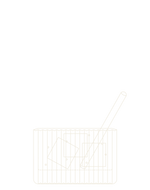 Signature Drinks
Como
Ingredients
Ice Cubes
40 ml InCorrupto Tequila Plata
40 ml Vanilla Water
30 ml Blueberry Extract
15 ml Lime Juice
15 ml Orange Liquor
2 Teaspoons Cane Sugar
1 Lime Wedge
Salt


Method
Moisten the rim of a glass with a lime wedge and then dip the glass into salt so that the entire rim is covered. Place ice cubes in the glass and freeze it until ready to serve.
Fill a cocktail shaker with ice. Add all the remaining ingredients. Shake until the outside of the shaker has frosted.
Strain into the prepared glass.

By LoScalo at Lake Como

Check them out!