Our Spirit
InCorrupto Tequila in 5 Shots
The Spirit of Revolution
Our Vision
InCorrupto will, by virtue of wit, convince the world of Tequila's relevance
Our Tequilas
InCorrupto tequilas are produced from 100% Blue Weber agaves
Our Mission
InCorrupto will stand out amongst the most highly-esteemend spirits in the world
Our Connoisseur
Unconventional and prepared to laugh at themselves
Our Personality
Revolutionary, pricking bubbles of pomposity, carrying a pistol but not firing it
It's often been said that the spirt of revolution infuses the nation of Mexico.
Well, now revolution infuses the national spirit.
InCorrupto is a brand for the sophisticated rebels who don't accept the boring establishment not for those who don't value what's really good inside each bottle...
A hand crafted fine masterpiece of the smoothest tequila you've ever experienced.

We don't follow the rules, we want to challenge the rules. We don't follow the trends, we decide for ourselves... hence we're not into Gin

but most of all

As the name suggests we will uncompromisingly fight those who - for many years - put the name of real tequila to shame! These are our enemies, and of course we won't either stop making a fool of those who have now been "Gin'in" around for 20 years and still think they've discovered something fancy... that's pretty lame, pretty ordinary and so 2005.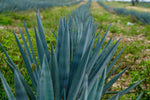 Eager to know more?
Learn Our Story
To all those Establishment spirits that have looked down their noses at tequila. To all those Establishment spirits with their stories of distillation, maturation, grains, grapes and potatoes.
Check Out Now